VASHON THEATRE · SEPTEMBER 14-16 · VASHON ISLAND, WA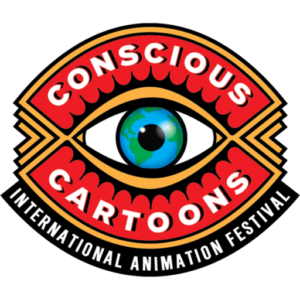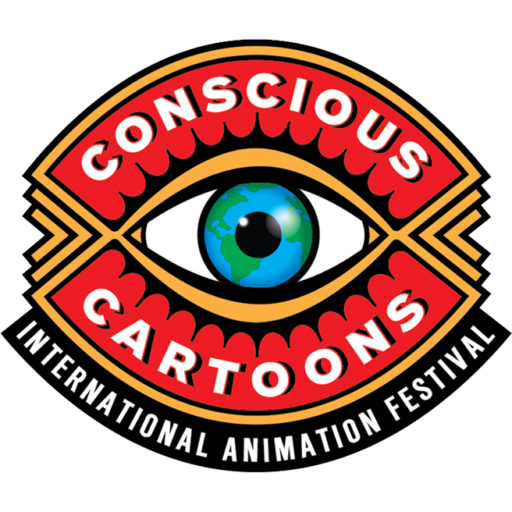 Conscious Cartoons
Awakening insight, justice, and compassion through animation
Conscious Cartoons is a non-profit competitive international animation festival, and the first of its kind solely focused on short works (15 min. or less) addressing social issues. These issues can be personal, local, national, global or historical in scope but should reflect broader humanistic themes such as peace, justice, inequality, love, responsibility, consciousness, and the joy and pain of the human condition. The aim of this festival is to open eyes, hearts, and minds, through the uniquely transcendent medium of animation.
Along with promoting greater awareness of social causes, the festival celebrates and supports independent animators by offering an unprecedented amount in cash prizes ($20,000) in multiple categories.
The festival is held on Vashon Island, WA, a jewel in the Puget Sound known for its vibrant art culture, progressive attitudes, and stunning natural beauty. Be warned: you may not want to leave.
CONSCIOUS CARTOONS 2018 · SEPTEMBER 14-16 · VASHON ISLAND
Is your film
a good fit for
this festival?
A list of suggested topics can be found on the Call for Entries page.
Your film may embody a topic (or topics) not on this list, as long as it still fits within the festival's overarching theme.
Please refer to the films below as good "thematic" references for the types of films we are looking for.
SUBMIT
AWARDS
GRANDE PRIZE $5,000

Judges choice for the overall best submission
AUDIENCE AWARD $4,000
The people's choice for their favorite animation
STUDENT AWARD $3,000
Specifically to honor the work of upcoming young talent
CHILDREN'S FILM AWARD $5,000 Sponsored by Committee for Children
An award for films specifically for children. (approx. ages 8-13).

INSPIRED & INSPIRING
These films are a good thematic reference to the types of film we are looking for…